He died so that we may live. Please keep him in your heart always. This is a holy weekend. Today we suffer as he did so long ago. Today we awaken with him. In his honor, I will be taking off today. Have a very Happy Easter. I will see you all again on Monday.
In the meantime, I found a very interesting post over at beautifulandhappy.com. It is the curriculum vitae of our savior. Enjoy!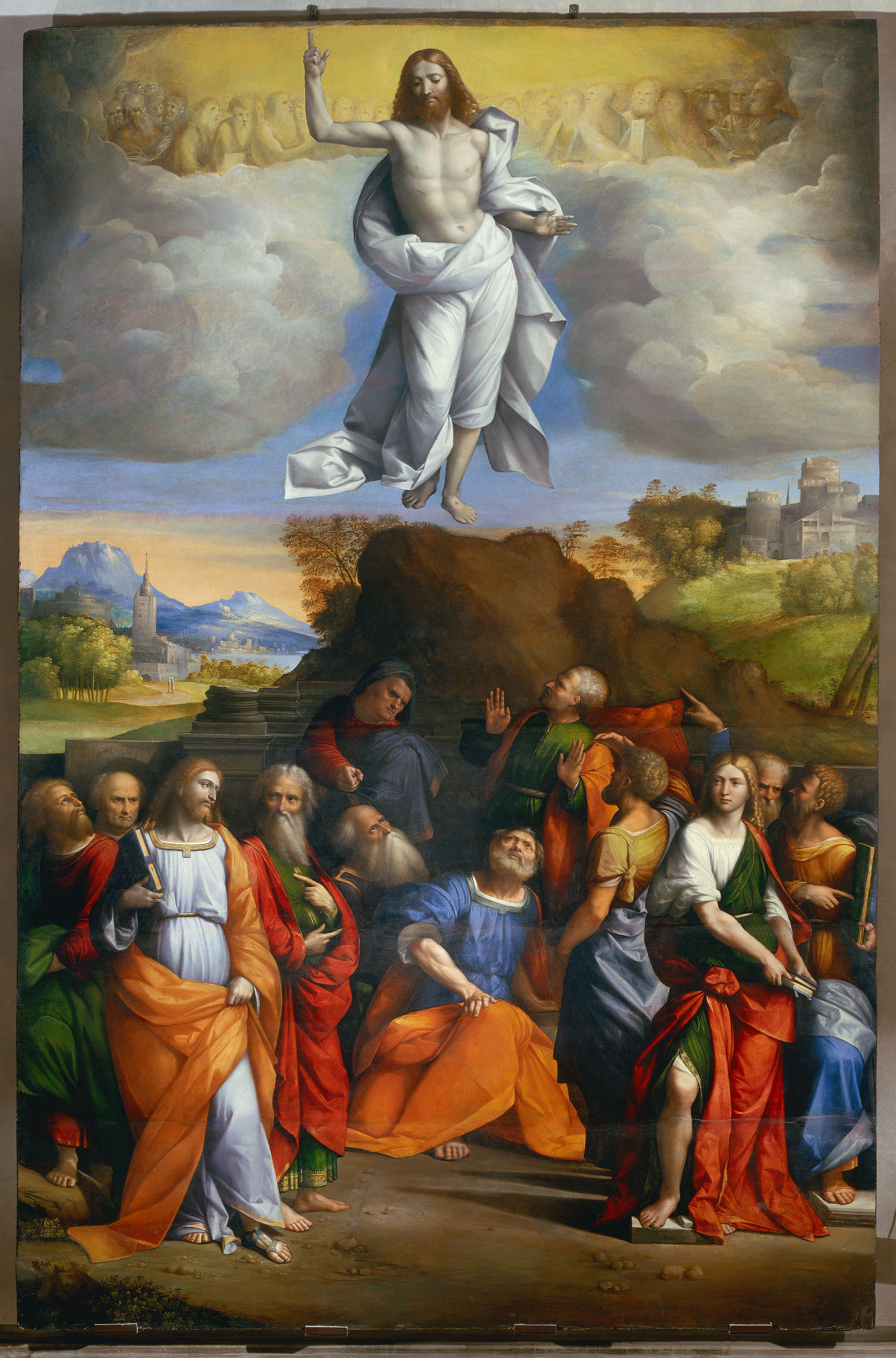 H/T to Greg at 454monte.com for bringing this to my attention.  This guy was a contributor to The BoBo Carnival of Politics.  Greg did a little more digging around on his blog and found this "wonderful" post.
(CONTENT WARNING:  Contains language that may be offensive to some.  Continue at your own risk!)
Okay – other than 9/11 deniers I really really hate these unpatriotic passivist little twits.  The one's in that group that I detest even more are those bastards that dare to lambast our military members.  As a third generation servicemember (now ex-servicemember) and having a step-son currently serving in the Army – these assholes really rub me wrong.  So – it is for his post – and I'm sure it will boil the blood of some of my readers – this dickhead gets this week's BoBo of The Week Award.  Even though he wrote this piece in May of this year – the fact I just found it still makes it a candidate for the weekly award.
I'm going to skip past his intro into his rant against the troops – it just contains bullshit about him being a long-haired hippy freak in 1990 when he was protesting the first Gulf war.  Funny – I thought the hippies was the 70′s generation?  But – that just proves my point – he's an idiot.  He goes in to a diatribe about the use of that oxymoron (and moronic) use of "Oppose the war: Support the Troops" and why they chose then (and continue now) to use it.  Sorry, dude – that slogan does not fool any pro-military pro-troop individual or our troops.  So – from there – let's get in to this thing:
It always bothered me, though, this "support the troops" idea. Sure, it was a smart strategic play, but in stark conflict to the rest of what we thought we were doing. We were here to bring the truth to an ignorant, deluded or sleeping public, and the whole truth, nothing but. That truth must have necessarily included the realization that these amorphous "troops" we were enjoined to support were actually individual, thinking, morally responsible men and women. It must have included the knowledge that each and every "troop" currently engaged in mass murder in our names had volunteered. And we knew, as they should have, that the murderous, destructive, obscene organization they volunteered to serve, hadn't conducted a legitimate "defense of America" since at least WWII, and maybe as far back as the War of 1812, depending on whose Pearl Harbor narrative you believe.
This just proves his ignorance and disdain for both our country and our military as well as the fact that he remains blind to the ills of this world.  He blames this country for what is wrong with this world.  He doesn't see that terrorism and islamofascim are the true evil ideologies that have been at play for thousands of years.  Even Thomas Jefferson had to deal with those evil bastards who wanted, even then, to destroy our country.  Not only have we been in defense of America for the last 200+ years, we have also been in defense of democracy around the world fighting against these assholes who want nothing else but to kill you for not being muslim.
His assertion that WWII was the last time we were defending America proves he didn't and still doesn't understand communism and the proliferation thereof of that ideology.  We were in Korea and Viet Nam to help defend democracy in those countries that were invaded by their northern communist neighbors.  America is an ally to ALL Democracies you idiot.  To defend the democracies of other nations is to defend the democracy of the United States.  If you allow communism, socialism, and islamofascim to take hold in democratic countries – it is harmful and is a threat to the United States.
They weren't conscripted, they weren't shanghaied, they weren't tricked into signing up and donning the uniform and picking up the gun. They sought out the role, they agreed to follow orders, they signed the papers, and nowhere along the way did they somehow become transformed from individual human beings, morally responsible for their individual acts of violence and destruction into those collectively romanticized "troops". Some small number said, "I didn't sign up for this," and did the only moral thing possible, which was to desert. The rest marched freely onto the planes and ships and deployed, the willing agents of empire. Certainly in many, the thought was there afterward: "We didn't sign up for that," but still they went, perhaps finding their own moral cover in the notion they'd been tricked. Likely, most found no moral problem with going at all.
Now – he's just starting to warm up now.  This type of downward look over his nose at the troops and those who proudly serve is just the springboard for what is to come.  He somehow things those of us who serve our country proudly were "tricked" in to doing so.  He's another one of those idiots who refer to this great republic an "empire."  You are one twisted piece of shit moron!  Not one individual was "tricked" in to serving this country.  They took the oath that specifically states they would protect our country and our constitution against all enemies foreign and domestic.  They knew during basic training when they were being taught hand-to-hand combat with bayonets they would have to fight and kill someone someday to defend this country.  They knew when they were learning how to shoot their M-16′s accurately into silhouette targets that someday they would have to fire a live round in to an enemy against our democracy.  They knew as they were conducting house-to-house infiltration tactics during basic training they would some day be asked to do the same thing in a foreign land.  Those people who you say decided one day to change their mind and say to themselves "I didn't sign up for this" were cowards.  They knew full well what they signed up for.  These are people I wouldn't want sitting in the trenches with me any way because they can't be trusted.
Since you have never experienced taking the oath, basic training, military weapons training, and self-defense as a part of military COMBAT training – you have no freakin' idea what they had in their hearts as they turned coward.  Plain and simple – they are cowards – not individuals who suddenly had a "moral" epiphany.  Sure, that's what cowards turn to because they know they will be embraced by the likes of pussies like you – but – there was nothing about their decision to become cowards that had anything to do with a sudden moral understanding – it was the fact they became scared shitless.  EVERY member of the military is told in basic training that no matter their "job" in any branch of the service whether it be a cook, janitor, supply specialist, motor pool technician, or aviation technician – they may be required to pick up a gun and defend themselves and this country.  No matter their job – they are soldiers first.  There is NO excuse for those who at the time of enlistment KNEW they were going to be Infantry, Paratrooper, Gunner, Tank, weapons specialist, explosive technician, military police, etc – without a freakin doubt they would be trained to be killers.  Those who turned coward have absolutely no excuse and no way to possibly defend the idea they were "tricked."  You're a moron if you believe them!
Unlike Gulf War I, though, Gulf War II, freshly turned five years old, is an occupation. It is an obviouslyobvious to anyone that a crime had been committed there. A massive, inexcusable, inhuman, monstrous, treasonous crime. immoral war launched on the flimsiest of concocted excuses and conducted with the most sinister of aims. The history of Gulf War I, the suffering inflicted on Iraq by a decade of sanctions, the horror of depleted uranium weapons residues and unexploded landmines and other ordnance from the first attack should have made it
What the hell is going on in Israel?  There used to be a time when they would take absolutely no shit from anybody!  There was a time when they absolutely refused to negotiate with terrorists and terrorist nations.  But, today, they announce they are releasing 199 prisoners – including 2 who brutally murdered Israeli citizens:
Israel Agrees to free two killers

Two Palestinians jailed for their involvement in deadly attacks against Israelis are among 199 prisoners to be released by the Israeli authorities.

Said al-Attaba and Mohammed Ibrahim Abu Ali, imprisoned for more than 25 years, will be freed as a goodwill gesture to Palestinian leader Mahmoud Abbas.

Israel rarely releases those convicted of killing its citizens.
So – why the hell are you doing it now?
Several senior Israeli politicians have criticised the move, saying Israel had received nothing in return.
And they have every right to be critical at this moment.  Those murderous paleoswineans get back almost 200 of their own – and Israel gets nothing out of it!
Israeli media said al-Attaba, 56, has been serving a life sentence since 1977 for the death of an Israeli woman in an attack.

Muhammad Abu Ali, known as Abu Ali Yatta, was reportedly jailed in 1980 for killing an Israeli reservist in Hebron, and is also said to have killed a Palestinian suspected of collaborating with Israel.

The office of Prime Minister Ehud Olmert released a statement saying: "This is a gesture and a trust-building move aimed at bolstering the moderates in the Palestinian Authority and the peace process."
Olmert is spineless, gutless, and just plain ignorant!  YOU NEVER EVER EVER negotiate with terrorists.  They will just walk all over your ass now and demand more!
'Conveying weakness'

The Palestinian Authority welcomed the move, and called for more prisoners to be freed.

But there was a chorus of dissent from Israeli politicians, including Shaul Mofaz, one of the contenders to succeed Mr Olmert when he steps down next month.

"When Israel frees prisoners to weak elements without demanding anything in return, they remain weak," he said.

"This is a decision conveying weakness and an acceptance of the existing situation."
EXACTLY!  At least someone there still gets it!
Opposition leader Binyamin Netanyahu called for the policy to be scrapped.

"Instead of adopting a resolute stance against terrorism, the Kadima-Labor government continues to release hundreds of prisoners in return for nothing," said the former prime minister.
This guy needs to be put back in office.
The move follows the recent release of the Lebanese militant, Samir Qantar, who was convicted of killing three Israelis, including a child.
Regarding Samir Qantar – you need to go read this piece over at Woman Honor Thyself to see who this cold-blooded bastard is.
Officials said the actual release would take place around 25 August, before the Muslim holy month of Ramadan.

According to initial statements, 200 prisoners were going to be released – but this figure was revised to 199 when the final list was published on Monday.

Israel is said to be holding between 8,500 and 11,000 Palestinian prisoners, including several hundred children.

Israel freed 429 Palestinians as a goodwill gesture to Mr Abbas after the resumption of US-sponsored peace talks in November in the US city of Annapolis.
And what have you gotten in return thus far Mr. Olmert?  Are they embracing you yet with open arms?  NOPE!  Have they openly recognized Israel as a legitimate state? NOPE!  Have they stopped calling for the death of all Israelis yet?  NOPE.  Seriously, Mr. Olmert – you're spineless..just spineless!  You can't continue to release these killers for nothing in return and expect to see peace over there.  They will not be happy until Paleoswine has completely over run the nation of Israel and all of your countrymen are 6 feet underground.  It's time for you to resign Mr. Olmert!
Wanted to say thanks to Stuart Hill who sends these Digg shout outs to me on this guy.  David G. Hallstrom, Sr. of Resources for Attorneys has been posting up some excellent articles lately.
For instance:  Middle East Peace is an Oxymoron.  Here's a small exerpt:
As long as there are Christians and Jews in this world, the fundamentalist Islamic Arabs will never allow peace. The Koran states, under 5:54, "O believers, take not Jews and Christians as friends; they are friends of each other. Those of you who make them his friends is one of them.", under 8:39, "Make war on them until idolatry is no more and Allah's religion reigns supreme.", under 9:123, "Believers: Make war on the infidels who dwell around you. Let them find harshness in you.", under 2:191, "Slay them wherever ye find them and drive them out of the places whence they drove you out.", Fighting is obligatory for you, much as you dislike it.". As long as there are Muslims that believe in these orders, there can not and will not be 'Middle East peace'.
And then there's this one – Attention Far Left Democrats -
I know that you have never met me, don't know me and don't even know I exist. I am not famous, not rich and not powerful, but I am one of the slightly under three hundred million Americans that you are harming. I am one of the little people that you think are too ignorant to know what is best for themselves. One of the little people that you think has to be led around by the nose by superior people like you. One of the little people that, as far as you are concerned, doesn't matter in the big scheme of things. I am one of the idiots that believe in things like, morals, values, freedom, kindness, helping others, fair play, courtesy, manners, dignity, respect, caring for one's family, etc.. One of the idiots that loves his country, believes in his country and is proud to be an American. One of the idiots that celebrates the Fourth Of July, Memorial Day, Veterans Day, Thanksgiving and yes (horrors), even Christmas.
This guy has some great stuff over there!  Go check out the rest of these essays.  If you're reading this Stuart – and you have a blog – leave me a comment.  I'd love to give you props with a linkback!
Wow! Good news coming out of Iraq! And from all places..The New York Times! Actually, it's not exactly headline news under the World/Middle East section..gotta dig for it!
Here's the good news…Operation Iraqi Freedom is actually working…emphasis on Iraqi Freedom. Despite what the times has reported in the past, our troops and overall American presence is making a difference in the eyes of the Iraqi youth..they are denouncing and turning away from Islam.
"Atheer, a 19-year-old from a poor, heavily Shiite neighborhood in southern Baghdad, said: "The religion men are liars. Young people don't believe them. Guys my age are not interested in religion anymore."
Wow! Okay..so they're not interested in religion anymore. Would be nice if they were still interested in any other religion other than radical Islam..but hey..believing in no religion is certainly better than believing in that goat worshiping religion of piss.
Here's just a few reasons, among many, that these Iraqi youth are turning away…keep in mind..this is coming from the New York Times…they fail to mention things like this where an asshole beheaded his 15 month old nephew..but this is what is reported in this article:
"While religious extremists are admired by a number of young people in other parts of the Arab world, Iraq offers a test case of what could happen when extremist theories are applied. Fingers caught in the act of smoking were broken. Long hair was cut and force-fed to its wearer. In that laboratory, disillusionment with Islamic leaders took hold."
So..the next time you get some liberal terrorist sympathizer telling you they support the troops by stating to bring them home…point them here to this article…this is why our great troops do what they do..and this is why Bush has stuck to his guns!